December 9, 2017 Annual Meeting
Brandywine Valley Hemophilia Foundation's Holiday Event
A FREE Event for individuals with bleeding disorders and their families
December 9th 2017 from 6:00-10:30pm
Please "Be Our Guest" for our year end meeting at the
Candlelight Dinner Theatre
2208 Millers Road, Ardentown, DE 19810

The evening will include a FREE buffet dinner and a theatrical presentation of Disney's Beauty and the Beast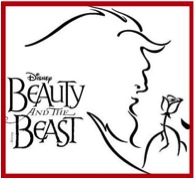 Step into the enchanted world of Broadway's modern classic, Disney's BEAUTY AND THE BEAST, an international sensation that has played to over 35 million people worldwide in 13 countries. Based on the Academy-Award winning animated feature, the stage version includes all of the Oscar-winning songs written by Alan Menken and the late Howard Ashman, including "Be Our Guest" and "Beauty and the Beast," along with new songs by Mr. Menken and Tim Rice. The original Broadway production ran for over 13 years and was nominated for 9 Tony Awards including Best Musical.
SPACE IS LIMITED: RSVP by 11/15 to Kim Hamstead via email at
kim.hamstead@bankofamerica.com. If you have any questions please call Kim at 484-508-8262. When you respond please include:
1. Your name
2. Email address and phone number
3. Provide a separate count for the number of adults AND the number of children under the age of 13 attending.
4. If there is a child/youth under the age of 21 with a bleeding disorder that will be attending please provide their name so we can
have a special treat for them that night.

Sponsored By: