BleedHers - Tuesday, February 21, 2017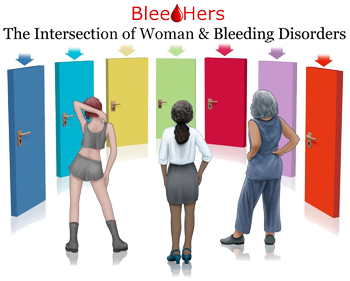 Please join us for our first BleedHERS event of 2017. We will be meeting for dinner and an education/discussion session at Timothy's Restaurant on the riverfront in Wilmington, Delaware at 6 p.m. on Tuesday, February 21, 2017. The theme for the evening will be "Women can change the Bleeding World".
This education session is proudly sponsored by Biogen in partnership with Brandywine Valley Hemophilia Foundation.
The cost for the event is FREE but space is limited and you must RSVP for a spot!
Or you can contact: Jennifer Davis, Jenny2Davis@gmail.com
**BleedHERS is a support group for women, offering education & encouragement to spouses & mothers of those with bleeding disorders such as Hemophilia & Von Willebrand's disease and for women who themselves are diagnosed bleeders.**