BleedHers - January 13, 2016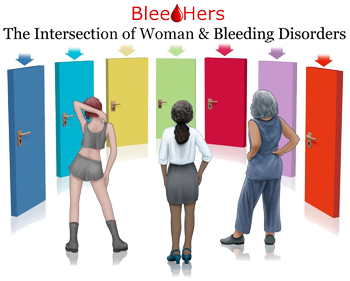 Brandywine Valley Hemophilia is beginning a new program designed specifically for women, BleedHers. The first meeting is scheduled for January 13, 2016, at Christiana Hospital, 6-9pm. Dinner will be provided. The agenda includes certification in CPR, particularly as it would be given to those suffering from a bleeding disorder. This will be the first in a series of meeting designed to address the needs of women attached to the bleeding disorder community, yourself, the mothers, wives, siblings, cousins, friends and lovers. All are welcome. Each of the four meetings in 2016 will address a specific concern of women as they live within the bleeding disordered world. There is no cost attached to the program.
We hope you can join us as we begin this new venture.
Or you can contact: Jennifer Davis, Jenny2Davis@gmail.com
Or Ann Mathis, aamathis@verizon.net